We Are A Topnotch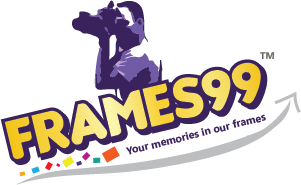 All round Media & Entertainment company came from USA to India
Frames99 is passionate about Photography & Videography(Media & Entertainment). We have started in India for the sole purpose of creating a brand that will compete with leading photography companies.
We also intend to go beyond just making memories, but also will build relationships such that we will offer all round photography services. This means that we will cover wedding photography, event Photography, portrait photography, fashion photography and child photography- where we capture the milestone of every baby from infancy to late childhood, capturing of nature and landscapes, beauty coverage- pageants, modeling shows, and as well as other areas too numerous to mention.
Also, our photography company would train rookies and budding photographers who wish to be closely monitored by a mentor in their endeavors. There are also plans not to make our photography business limited to just capturing pictures.
Over time, we will also sell and service digital cameras, lenses, photography software, and other consulting services. Furthermore, in the near future (our five year goal to be precise), we shall commence to sell franchises and become one of the best photography businesses in the world.
Connect with us @frames99.com
To know more details reach us at Contact us.