If you're passionate about investing, you're in the right place. From experienced associates to industry-leading education and technology, with our computation & taxation services, we provide the knowledge you need to become an even smarter investor.
The Brain behind every business is accounting & taxation.

What is accounting?
Accounting refers to the systematic and detailed recording of financial transactions of a business. There are many types, from accounting for small-medium businesses, government, forensic, and management accounting, to accounting for corporations.

Why Is Accounting Important?
Accounting plays a vital role in running a business because it helps you to track income and expenditures, ensure statutory compliance, and provide investors, management, and government with quantitative financial information which can be used in making business decisions.
The term accounting is very common, especially during tax season.
But before we dive into the importance of accounting in business, let's cover the basics –
Your records generate three key financial statements.
The income statement provides you with information about the profit and loss
The balance sheet gives you a clear picture on the financial position of your business on a particular date.
The cash flow statement is a bridge between the income statement and balance sheet and reports the cash – generated and spent during a specific period of time.
It is critical that you keep your financial records clean and up to date if you want to keep your business afloat. Here are just a few of the reasons why it is important for your business, big or small!
– Helps in Evaluating the Performance of Business
Your financial records reflect the results of operations as well as the financial position of your small business or corporation. In other words, they help you understand what's going on with your business financially. Not only will clean and have up to data records help you in keeping track of expenses, gross margin, and possible debt, it will also help you in comparing your current data with the previous accounting records and allocate your budget appropriately.
– Ensures Statutory Compliance
Laws and regulations vary across states, but proper accounting systems and processes will help you ensure statutory compliance when it comes to your business.
The accounting function will list all the liabilities in both the direct and indirect taxes.
– Helps to Create Budget and Future Projections
Budgeting and future projections can make or break a business, your financial records will play a crucial role in budgeting.
Business trends and projections are based on historical financial data to keep your operations profitable. This financial data is most appropriate when provided by well-structured accounting processes.
– Helps in Filing Financial Statements
Businesses are required to file their financial statements with the Registrar of Companies. Listed entities are required to file them with stock exchanges, as well as for direct and indirect tax filing purposes. Needless to say, accounting plays a critical role in all these scenarios.
LACTS – Computation & Taxation Services specializes in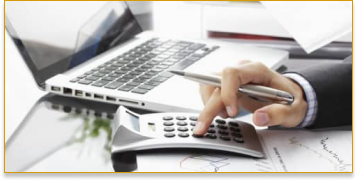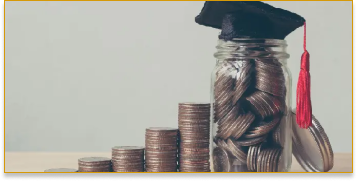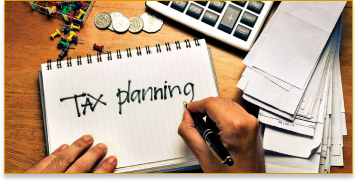 With LACTS (Computation & Taxation Services) , you can enjoy several benefits. If you want to control costs and protect your hard-earned profits, you can put your faith in us.
A clear understanding of the business financial status
Accurate recording and management of expenses and costs
Assistance in well-informed decision-making
There are situations, where you might face ill litigation at your business. In these times, you will get the required assistance to deal with such litigations.
Your business contracts are reviewed so that you can evaluate the statement and show it to your clients or other third parties.
We give you our expert advice on what best suits your business type because it makes your business more secure from other elements.
Connect with Legione Avenuez
If you are interested in a prosperous future from a personal and/or business standpoint then reach out to our team of dedicated experts. When considering accounting, tax or business consulting, one call can make all the difference. So, we look forward to connecting with you!